POWERTRACK specializes in a wide range of genuine and OEM excavators' parts for Korean and Japanese brands like DOOSAN, BOBCAT, MOXY, VOLVO, HYUNDAI, KOMATSU, CATERPILLAR, HITACHI, YANMAR, KOBELCO, SUMITOMO, TAKEUCHI, and so on.
POWERTRACK is a leading supplier in part sourcing to solve customer's requirements globally. Along with our dedicated staff with long experiences and a full knowledge of parts applications for different parts for different machines, we are well known as a best supplier distributed quality parts to the customers' demands around the world.
We have 3 different warehouses in Korea keeping a huge stock for mini undercarriage parts, travel motors, hydraulic pumps, bucket pins and bushings, bucket and arm cylinders, and many different applications for attachments like hydraulic breakers, quick couplers, crushers, rippers, stone and steel scrap grapples.
Our ultimate service is to provide right parts at right price to the customers wherever they need parts. We can arrange shipment both by air express and sea shipment.
We look forward to receive inquiry.
Tony Yoo/General manage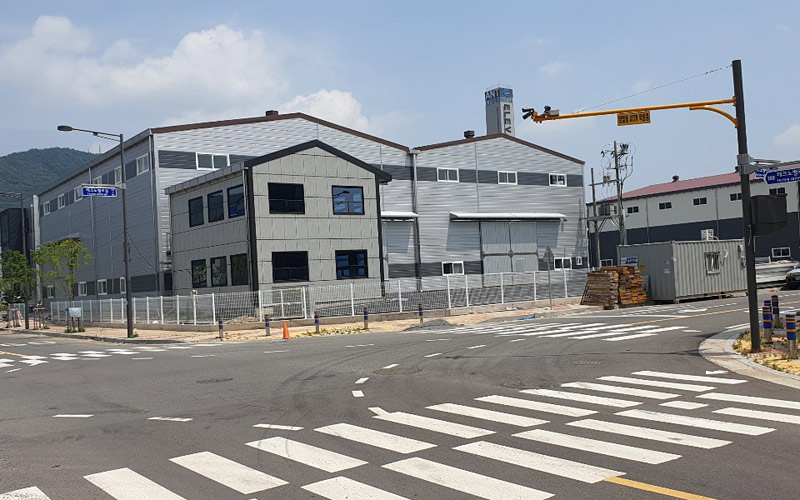 Company profile
POWERTRACK is one of the leading manufacturer of custom machined parts as well as undercarriage parts for construction machineries in Korea.
We specialized in engineering and metallurgical expertise to produce superior quality of precision machined parts and undercarriage parts like track rollers, sprockets, idlers, track chains, pins and bushings.
Since 1987, we've built our reputation by improving efficient production capacities, and heat treatment and therefore achieved the quality and durability of the parts we manufacture. We joined technical partnership with 1st tier suppliers to fulfill overall technical requirements from OEM standards and outstanding heat-treating processes that significantly improve the strength and durability of machined components. Based on engineering & heat treatment experience, metallurgical and production capabilities,we provide the best solution and value to meet customer specific requirements for track rollers, sprockets, idlers, track links, bolt & nuts, pins and bushings.
Customer services
We strive to provide outstanding service, delivery and support to all our customers worldwide all day everyday. We have provided even small pieces of parts for OEM and GENUINE PARTS from anywhere in the world. Out ultimate goal is to get you the right parts at the right price within a fast delivery time and finally reduce your downtime to fix your machines and keep moving forward your business grow and grow everyday.
Product warranty
PRODUCT WARRANTY Parts that we sold to our customers from POWERTRAC are fully guaranteed by the company warranty hours for each individule parts you buy from us. Our warranty policy is equal to most of OEMs that they offer or replaced with new parts until customers are satisfied.
POWERTRACK supplies undercarriage parts, hydraulic pumps, travel motors, and genuine and oem parts for Korean and Japanese excavators.
Undercarriage Components
We manufacture undercarriage components for Doosan, Volvo / Samsung and Hyundai as well as a large number of Japanese built machines such as Komatsu, Kobelco, Sumitomo, Cat, Hitachi. We warranty our product that we manufacture and supply.
The following components are available:Track chains - available with excavators, dozers.Grouser shoe plates Idlers Sprockets Bottom Rollers Carrier Rollers Pins and Bushes Fasteners Recoil Springs Hydraulic Pumps We are a manufacturer of hydraulic components for aftermarket Kawasaki pumps which are OEM fitted on Korean build machines and also some Japanese and European built machines.
Hydraulic pumps, travel devices
We can also source and supply aftermarket Kawasaki final drives, main hydraulic pumps, swing motors and reduction gear and we also give a twelve month warranty on our hydraulic pumps. For us to determine if we can supply a certain type pump for a machine we need the following information to be supplied when requesting a quote.Machine make Machine model Pump model number (for Kawasaki it is usually a K3V???) OEM part number if available. It is essential that we be supplied with this information.Alternate Genuine Parts Supplier for Korean build machines.
We can offer as an alternate genuine parts supplier for Doosan (Daewoo), Volvo, Samsung, Hyundai and also parts for rock breakers such as SOOSAN. We can ship small one piece orders right through to LCL or FCL shipments depending upon your requirements. We utilise freight companies such as TNT, UPS, FEDEX, DHL to airfreight your order to anywhere in the world that you require. Items can be shipped direct from our factory/warehouse ex Korea.
Please note that shipping times usually take around 4-5 days from placement of order to delivery at your door.